TI03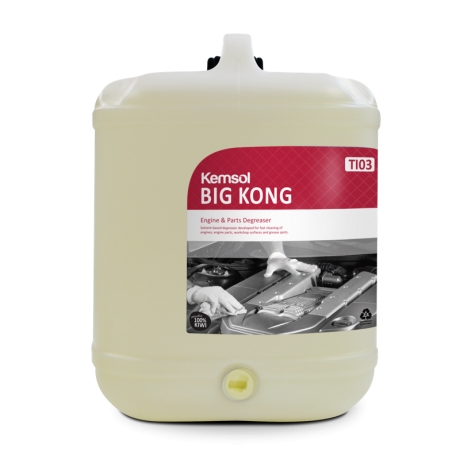 Big Kong
Engine & Parts Degreaser
Solvent-based degreaser developed for fast cleaning of engines, engine parts, workshop surfaces and grease spots.
Directions
Use undiluted. Apply preferably with a foaming sprayer to allow extended contact time.
Leave for a few minutes for soiling penetration. Waterblast or rinse off with fresh water to trade waste.
Similar Products
This product not quite right? We've picked out a few more that may suit your application. Alternatively contact your Kemsol representative or email Kemsol for more information.