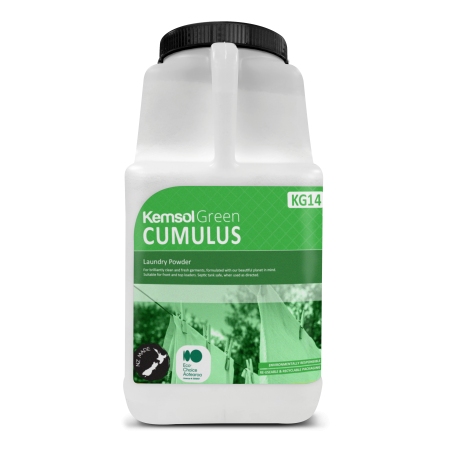 Cumulus
Laundry Powder
For brilliantly clean and fresh garments, formulated with our beautiful planet in mind. Suitable for front and top loaders. Septic tank safe, when used as directed.
Directions
For light to medium soiling, used at a 3-5g per KG of Dry linen. For heavy soiling, use at 9g per KG of Dry Linen.
Similar Products
This product not quite right? We've picked out a few more that may suit your application. Alternatively contact your Kemsol representative or email Kemsol for more information.