ES02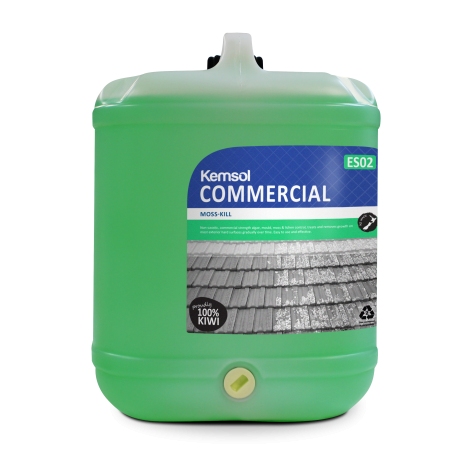 Commercial
Moss-Kill
Non-caustic, commercial strength algae, mould, moss & lichen control, treats and removes growth on most exterior hard surfaces gradually over time. Easy to use and effective.
Directions
Apply at a rate of 1:10 (100mls per litre 10% solution) with cold potable water. Spray onto surface and leave to progressively treat the problem over time.
For best results apply first thing in the morning or last thing at night when no rain is due for 12 hours. Do not apply in direct sunlight.
Similar Products
This product not quite right? We've picked out a few more that may suit your application. Alternatively contact your Kemsol representative or email Kemsol for more information.