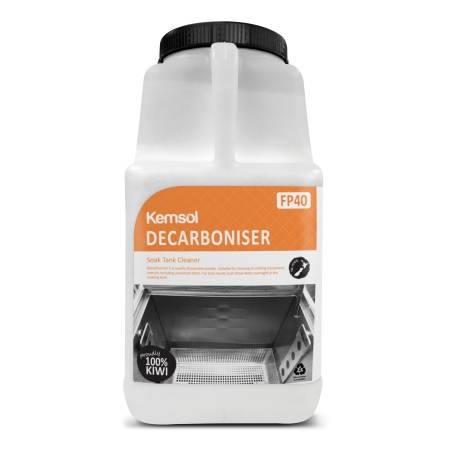 Decarboniser
Decarboniser is a readily dissolvable powder. Suitable for cleaning of cooking equipment, utensils including aluminum items. For best results soak these items overnight in the soaking tank.
Directions
Heat 100 litres of fresh water in tank between 73-82 deg c. Add 1 x 4.5 kg pottle of Decarboniser to the heated water and stir until dissolved. Add soiled equipment for soaking - times will vary depending on soiling levels. Remove items from soak tank the next morning. Wash items in the sink using a manual sink detergent to remove any residual product. Scrub with a non-abrasive scrub pad or a nylon scrub brush if necessary. Rinse items well and allow to air dry. 1 x Decarboniser Solution should be emptied and replaced every 30 days.
Similar Products
This product not quite right? We've picked out a few more that may suit your application. Alternatively contact your Kemsol representative or email Kemsol for more information.